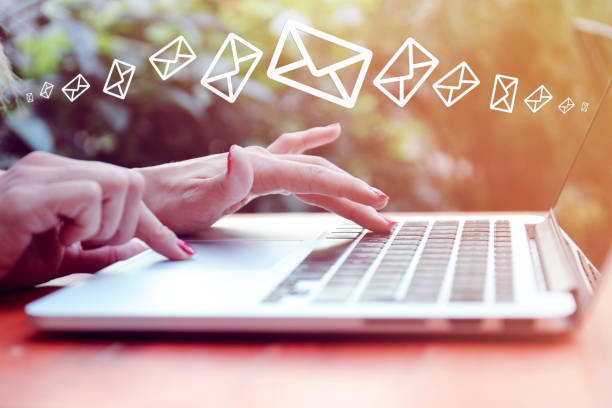 Why Business eMail
5 GB Storage Business eMail
Get Additional Storage
360o synchronisation Sync Email using POP3 / IMAP
Private-labeled Personalised email to match your domain name
Auto-Responder Setup automated pre-written email responses to recipients
Anti-virus Protection Keep your business email safe from online threats
Branded SSL Secure email with your own Digital Certificate
Calendars Set up meetings from anywhere, anytime
24*7 Support Enjoy round-the-clock expert support
99.9% Uptime High reliability & availability
Product Category: Email > Product Name: Business Email Hosting
Product Description
Business Email Hosting is a professional, entry-level email service for every kind of business. Enjoy abundant storage with 5 GB space and the ability to access your email on any device. Ideal for Startups, Small Businesses, Web Hosts
Why choose Business Email Solution
Business eMail
Features
Give your business a professional makeover with email@yourbrand.com
Setup your Business eMail package. Help your customers gain recognition for their brand name and leave a long-lasting impression on their clients.

Personalized Business eMail

Mobile Access

Abundant Storage

Stay Protected
Pricing
Check our
Pricing
What you get with Business Email Hosting
5 GB space per account
Get Additional Storage at ₹30.00/5GB
Email IDs like yourname@yourdomain.com
Sleek Webmail
Mobile Sync
Auto-responders
Advanced Calendar & more
How Many Business Email Accounts do you need?
Need more space and advanced features? Try Enterprise Email instead
---
F.A.Q
Frequently Asked
Questions
Clear your Doubts Right Now.
What are the benefits of purchasing Business Email Hosting?

Give your business a more professional look with Business Email by branding your regular email ID with your company's domain name (example: xvz@mycompany.com). Additionally, you also get the benefit of our latest business email hosting servers that give you the best uptime, least latency and maximum reliability. Plus, our Business Email Hosting service is provided on the cloud. You can add email accounts as your business grows.

What are the supported email clients and protocols?

With your Business Email Hosting, you can use any desktop-based email client such as Microsoft Outlook / Outlook Express / Mozilla / Eudora / Entourage 2004 / Windows Mail, etc. We have a guide that will help you configure different email clients.

How do I use my Webmail interface?

You can use the white-labelled URL: http://webmail.yourdomainname.com to access your Webmail account. On the login page, just enter your email address and password.

What devices can I access my Webmail from?

You can access your Business Email from a desktop, smartphone or tablet. Our Webmail is built using HTML 5 & JavaScript and is compatible with all major Operating Systems including iOS, Android, Windows Mobile, Symbian, Blackberry and more.

What is the storage space provided?

Each Business Email account has 5 GB of space dedicated for emails.

Do I need to use any ports for my Business Email hosting package?

Port 25 is used for the Outgoing Mail Server/SMTP Service. However, if your ISP is blocking Port 25 for SMTP services, you can use the alternate port 587 for sending emails.

Is creating a mailing list supported with Business Email?

Yes, you can create mailing lists, add users, delete users, select a moderator, restrict people from joining a mailing list and even ban a user from a mailing list.

What is your SPAM policy for Business Email Hosting?

We have zero tolerance for SPAM. You can't send unsolicited / bulk emails and spam. "Safe lists", purchased lists or selling of lists will be treated as spam as well. We may terminate accounts identified as 'spammers' without prior notice.

Is the use of Auto Responders allowed?

Yes, an Auto Responder is a program when setup for your email address sends out an automatic email when an email is received at this email address. You can find out more about setting up autoresponders on our knowledge base.